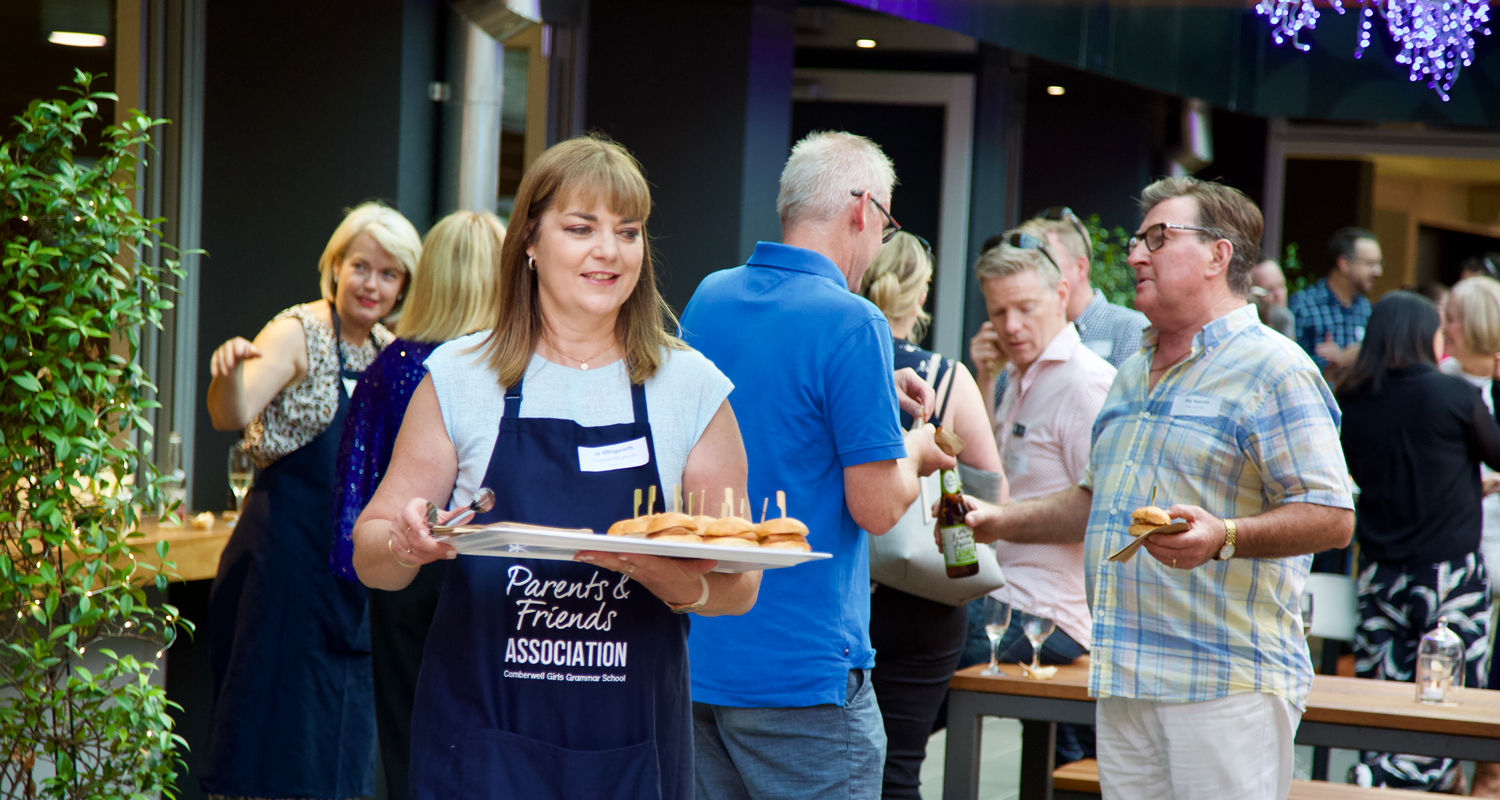 Connected Community
Break the Bias – International Women's Day
It was a delight to welcome back old grammarian, Gen Dohrmann (Simmons, 2006) as our guest speaker at the International Women's Day assembly held on Tuesday 8th March to talk about this year's theme #Breakthebias.
Gen spoke about her role as President of Women Sport Australia, a volunteer, not-for-profit body dedicated to making sport equitable. She spoke about the importance of supporting women in all sports from grassroots to professional and the significance of including men in these conversations. Gen encouraged everyone to take the gender equity sport pledge which asks people to commit to affirmative action to create equity for girls and women in sport. To make your pledge please click here https://www.womensportaustralia.com.au/takethepledge/
To view this fantastic presentation, please view the video here:
PFA Events are Back!!!
We are delighted to be able to finally hold functions again for the CGGS Community and hope to see you at the upcoming PFA events.
The PFA Welcome Evening
We would love to see parents from every year level across the school join us at this fun whole school complimentary event on Friday 25 March from 6:00 – 8:30pm.
Be entertained by live music and enjoy a variety of delicious food, cocktails, wine, beers and soft drink. You could be the winner of an amazing Lucky Door Prize!!
This will be a great opportunity to catch up with parents from your year level and meet others new to the school community.
Bookings are essential for catering purposes.
Dads Night Out

The CGGS Dads Group Committee invite you to join dads, uncles and grandads from the senior and junior school communities for the first Dads Night Out of 2022.
The Dads Night Out will be held at the Ramblers Ale Works on Thursday 17 March from 7:00pm
This will be a great opportunity to reconnect, meet new dads and enjoy each other's company over a quality ale at this fantastic new venue.
$30per person will provide finger food all night and a pint of beer.
Tickets can be purchased via the link below:
Junior School Twilight Picnic IS ON!!
The Parents and Friends Association and Junior School staff look forward to welcoming all families to the Junior School Twilight Picnic.
BYO picnic, drinks and a rug to this fun filled evening on Friday 1 April to see your CGGS friends and meet new families. The PFA BBQ will offer sausages, drinks and icy poles.
The event will be held over two sessions to ensure adequate space for all families in the Early Learning and Junior School grounds.
EL3 – Year 3 / 4:30 – 6:00pm
Year 4 – Year 6 / 6:30 – 8:00pm
We are looking forward to seeing you at one or all of these PFA events!!
PFA Friends of Sport support for House Athletics
The Friends of Sport parent volunteers were delighted to prepare and serve morning tea for CGGS staff at the recent House Athletics Carnival. Year 11 parents Tracey Tremewen and Kate Locke organised an amazing array of baked goods to energise and fulfil the staff during a busy day at the track.
If you would like to volunteer with the Friends of Sport please contact Susannah Jepson, Community Relationships Coordinator via jepsons@cggs.vic.edu.au
Join the PFA Committee at the Annual General Meeting
The Parents & Friends Association is committed to supporting the school and its amazing community.
Parent involvement is always welcomed. We aim to build a strong network and sense of community and would love you join this vibrant group of CGGS parent volunteers at a PFA event or meeting or volunteer on the Committee.
We are seeking nominations for positions on the PFA Executive and Committee and the 2022 Committee will be inducted at the upcoming Annual General Meeting on Tuesday 22 March at 7:30pm in the Junior School Hall.
All members of the CGGS community are warmly invited to attend the meeting, even you do not wish to nominate for a position.
Positions include: President, Vice President, Secretary and Treasurer and 6 committee member positions.
The term of these positions is one year with a maximum of 3years.
Learn more about the PFA Committee roles via the button below.
The Nomination Form is available via the tab below:
For more information about the PFA or the Committee roles contact Susannah Jepson, Community Relationships Coordinator for more information.
CONTACT jepsons@cggs.vic.edu.au
https://cggs.vic.edu.au/wp-content/uploads/2022/03/CC-FEATURE-copy.jpg
500
500
Georgia Bennett
https://cggs-video.s3.ap-southeast-2.amazonaws.com/2021/01/2021_Web_Logo_Cyan.png
Georgia Bennett
2022-03-11 16:50:02
2022-03-11 16:50:02
Connected Community