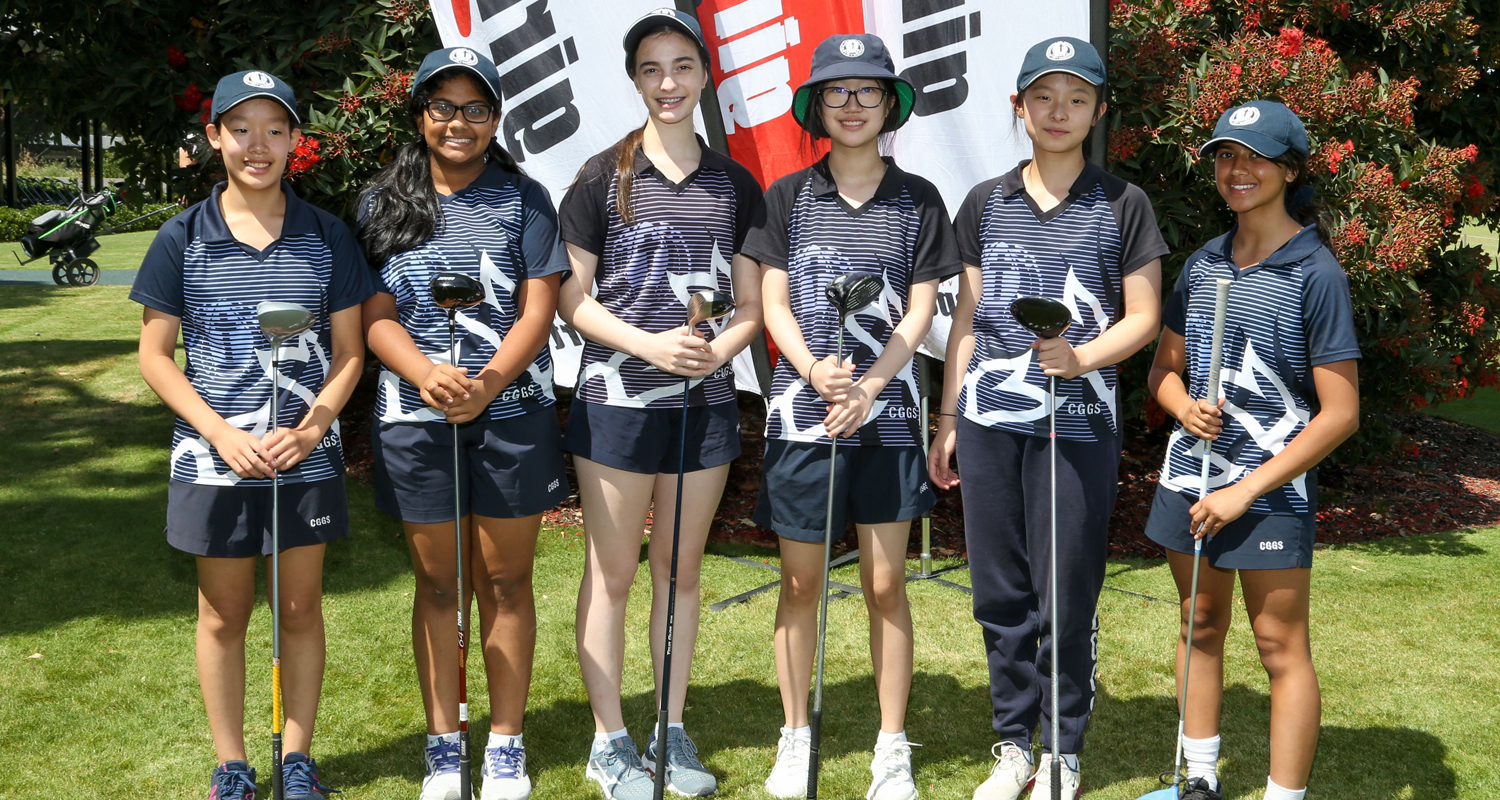 Senior School
This past fortnight the Senior School community of students and staff has once again experienced so many highlights and I hope that our families enjoy reading about the opportunities that have been taking place on campus this past fortnight.
Our Senior School assemblies are always a time of shared celebration and education and this past two weeks have been exceptional examples of how we use dedicated weeks to build understanding and empathy within our community.
In the assembly on Tuesday 15 March our 2022 Reconciliation Captains, Jacqueline de Mamiel and Pelagia Papadopoulos, Year 12, spoke about National Close the Gap Day and we also acknowledged our two Kooyong Prize winners for 2021.
The Kooyong Prize, which is awarded in late November each year, is a prestigious award which recognises the academic, co-curricular and leadership qualities, both within and outside the school setting of two students from Years 10 – 12 each year. It is my pleasure to announce to our community that the CGGS recipients of this award are Scarlett Giang, Year 11 and Amelia Westerman, Year 12. We congratulate both these outstanding students and are also most grateful to them for their contributions to CGGS and the broader community. They are both exemplary citizens who uphold our school values and motto in all they undertake.
This week's assembly was a celebration of our school's diversity as we have enjoyed Language and Culture Week. Dr Rittey, our Head of Languages other than English (LOTE), along with a team of students and staff presented at the assembly and in Mrs Dunwoody's Principal's section of CamNews, Dr Rittey's speech has been shared for all. Hopefully all our families have been able to feel part of the celebration and experience the events through the Social Media posts on Instagram and Facebook. Commencing with Harmony Day and a sea of orange or cultural dress, this certainly set the scene for what has been a truly wonderful week. Yesterday I was one of the school community present in the quadrangle who was lucky enough to be able to watch the Melbourne Kuan Yee Dragon and Lion Dance. In place of Mrs Dunwoody, who was at a meeting in Junior School at the time, I was able to catch the "cabbage" on behalf of the school, meaning "lucky and happy life". On behalf of the Senior School community, I would like to thank all the staff and students who have led the activities each day. Please read further highlights and view some of the photos later in this section.
Some of the other highlights of the past fortnight include the Year 10 excursion on The Moonraker at Sorrento as part of the STEAM Marine elective and the students were fortunate to see many dolphins on this day. Our Swimming and Diving teams both achieved outstanding results in the Girls Sport Victoria (GSV) Carnival event on Tuesday and we all congratulate them on their dedicated training in the lead up to this event. Ms Law noted that as a school we had a competitor in every event. There were personal bests and State records aplenty for CGGS. A special mention must be made of Emily Price, Year 10, who achieved her national qualifying time for 50m breaststroke, swimming the race in 35.09 seconds. This outstanding result qualifies Emily to swim in the Australian Age Championships that will be held Adelaide in April.
It was also a personal pleasure to host a conversation with past student Sophie McLeod from the Class of 2010 as she addressed questions from the Year 9 students who are studying Homelessness as their Year Level topic for Service Learning. The questions posed by our students and the insights Sophie who has continued to work as a volunteer since leaving CGGS provided to us all were eye opening and thought provoking for all. Most poignant of all is for us to remember that we work alongside those experiencing homelessness and Sophie was clear to point out that anyone at any time can find themselves in this position.
We were also fortunate to have three other past students join us for the Year 10 Old Grammarians Association (OGA) Mentor breakfast. Bella Lincke, Class of 2019, and Haylie Chen and Emily Zhang, Class of 2020 who all shared their insights into how to make the most of your opportunities at school to build your experience and portfolio for the future. The transferrable skill most obvious to all in the three presentations was that our students leave CGGS with the most exceptional public speaking capabilities and a warmth and genuineness that fills your heart with pride.
Tonight, I look forward to chatting with parents at our PFA Welcome Drinks.
With best wishes for the weekend.
Cathy Poyser
Deputy Principal / Head of Senior School
2022 VCE Season of Excellence: Music
The Top Class concert series provides current VCE Music students with the opportunity to hear a varied program of works presented by selected student musicians who achieved outstanding results in 2021. The concerts encourage and inspire students with their own performance preparation, providing an insight into the craft of interpretation and the performance of stylistic conventions within selected works.
Our VCE Music students attended the Melbourne Recital Centre on Monday 21st March and enjoyed performances by students of VCE Music Performance and VCE Music Investigation. We were particularly thrilled to be in the audience to hear and support one of our own VCE Music Performance students, Chloe Law. Chloe performed a musically engaging performance of Each Precious Breath, a solo cello work composed by Melbourne based cellist and composer Helen Mountfort.
Chloe Law: Performing in the first concert for Top Class Music 2022 was an incredible honour. The Melbourne Recital Centre is such a prestigious venue for musicians and having the opportunity to perform a solo cello work there was a dream come true. The piece I played was 'Each Precious Breath' by Helen Mountfort, a female Australian composer. It was so special to perform this work at Top Class, especially being a female cellist myself. It was also so wonderful to be able to perform in front of a live audience, considering the difficult circumstances the performing arts industry have encountered during the pandemic. Overall, Top Class was such a valuable experience and I am so grateful to have been able to share my love of music and VCE Music Performance with the broader community, beyond an examination context.
After the concert, our VCE Music Performance students reflected on the variety of musical styles presented, the high calibre of performance skills displayed by each student and the artistic intent conveyed within each presentation.
Charlotte Lindsay: Top class was a great experience that allowed me to understand the performance criteria for Music Performance, whilst listening to some incredible solo presentations. I thoroughly enjoyed all of the items in the program and felt that I gained a stronger insight into the nuances of solo performing. Additionally, being able to listen to my co-captain Chloe was a great highlight of the day.
Grace Zhu: It was clear that each student was fully prepared for the concert, and those who performed with an accompanist worked well as a team. It is also important to be aware of the performance area and to use it to your full capacity. Memorising your music can help you to express the stylistic characteristics with more feeling, which means you don't feel too dependent on the printed notation.
Sarah Park: Through the performances we have seen today, it was apparent that whilst skills such as control and fluency of technique are important, effective communication and cooperation with your accompanist play a vital role in creating a high-quality performance. I have also learnt that focusing on emphasising the relevant stylistic elements is crucial, as it effectively brings out the required expressive outcomes.
Romy Mead: Watching all the students perform at the Top Class Concert on Monday was such a valuable experience for us to recognise all the hard work, effort and character they put into the pieces. I was in awe of how incredible each of the performers were, how they were owning the performance space on stage and projecting character and feeling from their instruments. Something that I've learned through the concert excursion is how using different techniques in your piece can have a dramatic effect on how it is conveyed to the audience. It is important to execute the required skills as well as communicate the piece's expressive outcomes.
Keona Siaw: The top class performance was very professional and enjoyable, and gave a great insight into on how musicians perform and express themselves through their instrument. Hearing a range of different instruments, such as the bagpipes, was very exciting too as I've never seen the bagpipes performed live. Whilst all of the performers were excellent, Chloe Law's performance on cello was one of my favourites! All of the performers demonstrated a high level of performance poise and successfully communicated the characteristics in the music. This is a very important aspect of VCE music.
Maddy Yong: I felt that each of the performers was able to show great variety in their presentation, and it was very clear that they were incorporating their own interpretations. Performing is a different experience for everyone and the way that a musician chooses to communicate their skills and uniqueness is very personal. It was a fun and interesting experience, and I enjoyed getting to watch them in their element.
Joanna Sun: It was a truly amazing opportunity to be able to watch the former Music Performance students perform at the Top Class Concert on Monday. They put a lot of time and effort into perfecting and executing their pieces, which were all so beautifully presented. Something I took away from watching the performances, is to really own the performance space, being confident and being in charge of your performance. Communicating well with your accompanist can also really enhance your performance. Using different techniques can enhance your repertoire and ensure you deliver the different expressive outcomes to the audience.
Kate Savige and Rohan Mack
Directors of Music
Year 10 Careers Breakfast
On Wednesday 16 March the Year 10s attended their first Alumnae/Careers event. The theme for this event was 'Broadening Your Horizons'.
Bella Lincke (Class of 2019) spoke about her extensive experiences throughout her six years @ CGGS. Her 'Life Governor's Award for Citizenship and Service', the highest award a Camberwell Girl can achieve, and her Duke of Edinburgh (Gold) contributed significantly to her own personal growth, and certainly grew her skills portfolio across leadership, organisational, communication and interpersonal skills. She mentioned how valuable these skills have been as a tertiary student and she emphasised her ongoing commitment to the service area. She advised students that it was never too late to become involved in the vast array of events and activities that CGGS offers; and for those that are involved – not to give them up because of the VCE. Time management and organisational skills are important to develop over the two-year VCE program. Bella highlighted how excellent VCE results could be achieved through a healthy balance of cocurricular activities with hard work and study.
Haylie and Emily spoke eloquently about their journey from Year 10 to now. Both were adamant about choosing subjects you really enjoy. Emily and Haylie chose subjects across Legal Studies, Geography, Business Management and Languages and achieved ATARs in the top four percent of the state. Emily's perfect study score in Food Studies, a subject she absolutely loved, validated her choices. With regard to work experience, they encouraged students to challenge themselves to try out different placements and not settle for the ordinary and mundane. They strongly endorsed the idea of teachers as allies. They commented on the difference between secondary and tertiary study and the need to develop independent learning habits with all three alumnae advocating students to be proactive.
Bella, Haylie, and Emily are fine examples of what our Year 10 students can aspire to achieve, if they take advantage of the wealth of opportunities presented here at CGGS. The skills/experiences/habits our Year 10 students develop at school will help them in the transition from school to part time employment, from school to university and from school onwards in their career journey.
Trish Dolan, Careers Counsellor and Karen Bartram, Alumnae Coordinator
STEAM Marine
The Yr 10 marine science elective, STEAM marine, focuses on the marine life and habitats of the Victorian coast. To consolidate what we have been learning in class this term, the STEAM marine students headed out into the field, on the dolphin swim tour vessel, Moonraker. This trip provided the students with an opportunity to be 'immersed' our local marine environment and discover for themselves the marine life on our doorstep.
We encountered dolphins shortly after leaving the Sorrento jetty as we travelled along the coast near the old Quarantine station. This section of Port Phillip is a declared marine sanctuary zone, the Ticonderoga Sanctuary, and serves as a respite area for the dolphins. Dolphin swims cannot take place in the sanctuary and vessel speeds must be much be reduced so we had the pleasure of just observing the dolphins from a distance.
Next, we headed to Chinaman's Hat, a pile structure that was constructed and is managed purely for the use of Australian fur seals. Here the students donned their snorkel gear and swam with the 'puppies of the bay' for quite some time. We then ventured back to Portsea where the students went snorkelling in search of elusive weedy sea dragons.
We encountered more dolphins our way back to Sorrento pier, and even though mermaid lines were dropped in the water and our students were in the water prepared to 'swim' with the dolphins, the dolphins, as they sometime do, had other ideas and remained a little too far away from the swimmers to given them the close encounter they had been hoping for. But regardless, the STEAM marine students had a memorable day on the waters of Port Phillip Bay and were able to see for themselves, the amazing marine life that is found our very own doorstep.
Please enjoy some student reflections below.
Dr Sue Mason
Science Teacher
This excursion was something I had been looking forward to ever since hearing about it from last years' year 10 students after their excursion. They told us all about the incredible adventures and magical sights, and I couldn't wait to experience and connect to the marine life on my doorstep in such a unique and special way – just like they had. Our trip on Friday completely lived up to my expectations; it was such a magical experience to interact up close with some of the most beautiful and intelligent creatures in our waters. I felt so proud to see the marine life that we are learning about, fighting for, and helping in our journeys – in this elective and outside of it – and I think most importantly, seeing our marine life living and thriving, gave me hope for the future, and assurance that our work and action has a great impact on marine life. – Helena M
The Sorrento excursion we had went on was full of exhilarating experiences. While the water was freezing to the touch, the amazing bachelor seals lounging on Chinaman's Hat made up for the salty water splashing around. It felt unreal being so close to real life seals that weren't in an aquarium, or in a picture, but actually being only a few metres away from them. We had to be mindful about not touching them or swimming under the structure as some of them used their powerful muscles to push up onto the ledge. However, the seals were playful and very cute, and I'm proud to say that I did get to experience real life seals out in Port Phillip Bay! We had also gone to find Weedy Sea Dragons out much closer to the shore. From what I had heard, the water was much more freezing and deeper than expected but being so close gave such a hands-on experience than seeing them just on a screen. This really depicted what it could be like if we chose to research more deeply on our marine animals and the experience of collecting data and being onsite. Throughout our trip, we additionally had taken many detours off the planned route as we followed the fins of many pods of dolphins. We were lucky enough to be out on a very still day, as there were no extra waves to obstruct the stunning dolphin fins. We had spotted them travelling out of the safety area near the start of the trip and had also seen them from our way back from the Weedy Sea Dragons. I learnt that they not only were aware of our boat, but they also knew which boat it was, and were familiar with the people on board. This opened my eyes to a whole community of people collaborating with the animals native to our Victorian coastline and made me realise that there is a much more fascinating array of sea life just on our doorstep. – Olivia S
Getting to be a part of the Moonraker Dolphins Swims is one of the most memorable excursions of all my schooling. Throughout the trip, we were lucky enough to spot lots of marine life including many pods of dolphins, fur seals and even a smooth ray. One of my favourite parts of the trip was swimming at Chinaman's Hat with the abundance of fur seals. They were so playful and protective of their territory, and it was also interesting to watch how agile they moved through the water as we ducked under the water to swim alongside them. Another highlight was having the smooth ray swim underneath me whilst snorkelling, it was such a thrilling experience! Although we didn't get to swim really close to any dolphins, jumping up and down from the boat onto the mermaid line was exhilarating and a lot of fun. Overall, I am so grateful that I was able to travel on the tour, and it was the perfect way to spend my 15th birthday as well, I could never have hoped for a better day. – Sofia P
Harmony Day
CGGS celebrated Harmony Day on Monday 21st March, with students and staff honouring our rich multicultural community by wearing a touch of orange or traditional cultural dress. With this strong connection to multiculturalism, it is fitting that at CGGS Harmony Day marks the start of our Language and Culture Week. Our Service Captains Lauren Bernabe and Elysa Zhou organised orange ribbons for the Senior School community to wear in recognition of the day, and students and staff brought a gold coin donation for their free dress. CGGS raised over $670, with these funds being donated to the Asylum Seeker Resource Centre (ASRC) and River Nile. These two organisations focus on the needs of recent refugee arrivals to Australia, and our donations will contribute to their efforts to provide food banks, prepared meals, English lessons, child care, scholarships, and many other services.
Maggie Wighton
Head of Service Learning
Language and Culture Week
Language teachers always say that languages take you places. This week, languages took over the school. In the Languages Department, we thought it was important to celebrate, not only the languages we teach at CGGS, but also the languages and cultures of our community. We love the rich diversity of our community and wanted everyone to embrace that.
On Monday, staff and students had the opportunity to dress in traditional costumes or to wear something orange for Harmony Day. There was a lovely array of beautiful dresses and a lot of colour. German classes enjoyed an incursion with Jelena Herster from the Goethe Society. They tried out virtual headsets and felt as though they were actually in Germany.
On Tuesday, German Brezeln (bready pretzels) sold out literally like hotcakes at recess and at lunchtime, there were was a belly dancing class and a Chinese film screening. We had a special Language assembly with an introduction in German by Jane Pekin and Olivia Jones, Welcome to Country from Murrundindi, a reading and prayers in French, from Tyra Dawson and Siena Yap respectively, a musical item on a traditional Chinese instrument by Silvia Zhang and introduced in Chinese by Gina Yao and a group of indigenous students introduced themselves in language.
Wednesday saw an action-packed crêpe stand with students asking for "une crêpe citron sucre, s'il vous plait". There was also a Deadly Learning workshop lead by Year 8 , 9 and 10 Indigenous students. The session focussed on sharing the significance of symbols and language for Aboriginal people. Mme Iskander also took a workshop in Auslan, teaching the students to say hello, ask how someone is, give their name and age and how to sign the alphabet.
On Thursday, Cate Mead (Year 9) organised lunchtime language hubs for students to get together and practise the languages they are learning and the courtyard came alive with colour during the Lion Dance. CGGS invited Melbourne Kuan Yee Dragon and Lion Dance to perform a traditional lion dance at the school courtyard. Sounds of the the loud drums and gong could be heard across the school as two beautiful and feisty lions marched through the crowd. The interaction with students was truly amazing, with some students patting the lions, while others cheered and laughed. It was a happy atmosphere that showcased aspects of Chinese language and culture. During the performance, two items "orange" and "cabbage" were thrown into the crowd representing the significant meaning of "lucky and happy life". The lion dance team finished with a beautiful message, wishing all students every success in their lives.
On Friday, the International Captains, Shuhan Zeng and Daleney Ing organised the International Concert. We enjoyed singing, dancing, musical instruments and a lot of K-pop.
Congratulations to Sarah Zhou (Year 9) who designed the Festival banner which hung in the courtyard for the week. Thank you to Pinwheel Café for providing a multicultural menu of food and thank you to Nina D'Souza for the beautiful languages display in the library.
We can't wait for next year's festival!
Dr Rittey
Head of Languages
Ancient Australia Incursion
The History Department was delighted to welcome Murrundindi to the School Library this week for the Year 7 History Ancient Australia Incursion. This annual event is a highlight of students' studies of Ancient Australia, and focuses on the two sources through which we learn about Indigenous Australian history: the traditional knowledge of elders, and archaeology. Students handle a variety of artefacts from the Wurrundjeri culture, and through their observations and discussion with Murrundindi use these to answer a variety of questions about the past. These items range from 20-year-old items made by Murrundindi himself, through to 20,000-30,000 year old ground stone axe heads. Whatever their age, the artefacts reveal the complexities of Wurrundjeri life, and the continuity of culture provided by strong community and the passing on of knowledge through generations. The History Department would like to thank Murrundindi for his time and expertise, and his indefatigable passion for passing his knowledge on to our students. We would also like to thank Ms Devenish for her generosity in providing the Library and its resources for this event.
"The Ancient Australia Incursion with Murrundindi was such an extraordinary experience that I will never forget. A highlight of the session was being able to handle an ancient boomerang within my partnership and predict roughly how long ago it was made, what it was shaped from, the reason behind the creation, and the skills possessed by the Aboriginals to craft such an effective artefact. It was also later revealed that one particular rock had dated back to around 25,000 years ago! Additionally, we delved deep into discussing Murrundindi's important culture and the history behind the people and country he respected greatly. I not only learned a lot about the ancient Aboriginal artefacts, but Murrundindi also taught me the prime value of respecting our elders and each other. Overall, I tremendously enjoyed the Incursion and accumulated so much knowledge on the Aboriginal artefacts as well as the history that Murrundindi shared with us. Artefacts are so important for helping communicate knowledge of the land, culture and beliefs in Ancient Australia and I am just so grateful that I got the opportunity to learn all this." -Kelly Ding 7P
"On Tuesday the 22nd of March, the year 7s had an incursion with Murrundindi, and it was quite a fun and interesting experience. One of the most important things I learnt was probably that the aboriginals have a very intriguing past and history. It is also very fascinating to listen and hear what our aboriginal elders have to say, as their history and past is very important. One of the things I really enjoyed, was holding and analysing a artefact shaped as a snake. I was curious, so Murrundindi explained about the artefact's past. This artefact is used in prayer. The snake is called Mindi, which the indigenous people believed was the lore and the protector of the land. There were many interesting artefacts that we got to handle and learn about, which was a very amazing experience." – Sienna Mansfield 7W
Maggie Wighton
History Teacher
GSV Championship Swimming and Diving Carnival
We are very excited to congratulate the CGGS Swimming and Diving Teams for their amazing performance at the GSV Division 2 Championship Carnivals. Under the guidance of our Head Coaches Amon Soerink and Jenny Donnet, there were some excellent results and many personal best performances.
We were thrilled to have such a large swimming squad this year and the dedication from all our students whether it was through swimming, helping with official roles or cheering on the team really contributed to the success throughout the day. Everyone tackled the competition with a positive attitude and a great sense of team spirit. There were many students who volunteered to fill events when others were unable to swim and their selfless commitment to the team really contributed to the overall success.
After weeks of early morning training sessions, there is no questioning the team's dedication and this effort did not go unrewarded as we were very excited to place 4th overall in Division 2, which is the school's best ever result at GSV Swimming! Adding to this excitement, we were so proud to see our Junior Squad finish 1st and bring home an impressive trophy.
There was also great excitement at the diving pool where our students had the opportunity to showcase their skills and they have developed into a strong competitive force within the GSV diving competition. Everyone has put in so much hard work at training, learning and mastering their three dives for the competition. Students performed extremely well against a very tough competition. It was great to see everyone's hard work pay off as we finished 3rd overall in the Division 2 competition.
We were particularly proud of our junior girls who have developed their skills over the past 2 years and all the year 7 students who were competing the first time this year. The Junior team finished the day in 1st position, an outstanding result for our new divers. With a team full of talented athletes and amazing support from our highly trained coaches, there is no doubt that sport at Camberwell has a great future ahead.
Well done to the students who qualified for the GSV Swimming and Diving Finals Evening on Friday 1 April at MSAC. These girls performed exceptionally well at the Championship Carnival and recorded the fastest 10 times or best dives in the pool across all 24 GSV schools to qualify for this prestigious event. CGGS has 13 swimmers and 1 diver qualify for the event, which is a fantastic achievement. We also have a number of events in which our swimmers and divers are emergencies. We wish these students all the best for their events next Friday.
Lauren Law
Head of Sport
Dancing to Victory – FUSE Cup
The date: March 17. The place: Wesley College, St Kilda. 40 year 7&8 students from across Victoria gathered together for the inaugural 'FUSE Cup' esports competition. Across 13 Heats and over three rounds, students competed against each other in the game of Just Dance. Played using a Nintendo Switch, Just Dance involves players copying the dance moves shown on a screen with the most accurate player (the one that scores the highest points) going through to the next round.
CGGS entered a team of four Year 7 students: Blade Thien, Natalie Knowles, Melody Hu and Lexi Bartnicki. Not only did they dance their hearts out, but they also upheld the four pillars of the FUSE Cup: integrity, strength, inclusion and teamwork. Every CGGS student made it through their heats (placing first or second), with two students (Blade and Natalie) progressing through to the Grand Final.
Across the day of competition, the total scores for every student in each school were added together to crown the Victorian High School Champions. We are so incredibly proud to announce CGGS as the 2022 State Champions!!
Congratulations to Blade, Natalie, Melody and Lexi for their amazing achievement.
The FUSE Cup is played locally in each state and brings together students from Years 7&8 to compete in a safe, structured and supervised esports competition where they will also learn about ways to improve their digital wellbeing and online safety.
In between dancing heats, students learned from experts in cybersafety and digital wellbeing about how to stay safe while playing online games, how gaming can turn into cyberbullying and what to do if they find themselves being bullied or being an observer of bullying while playing games. For example, students can block or mute other players, report the bullying or leave the game. Recently, the World Health Organisation included "Gaming Addiction" as an International Classified Disease.
Micah Wilkins
Proud 'co-coach' of the CGGS esports team
National Day of Action against Bullying and Violence (NDAVB)
On Friday 18 March, Australian schools stand united in their communities to join the national conversation to promote kindness, respectful relationships and help address bullying. The National Day of Action against Bullying and Violence (NDAVB) is Australia's key bullying prevention initiative, connecting schools and communities to find workable solutions to bullying and violence, and where schools are prompted to imagine a world free from bullying. In 2022, NDAVB celebrated 12 years of the initiative with the theme "Kindness Culture – it starts with you". This theme explored the importance of building a kindness culture together to promote inclusion, respect and community for all students in all schools across Australia.
In Year 7 – 12 as part of the House Mentoring program, students explored four core concepts and strategies to prevent bullying: Exploring friendships, finding examples of kindness in our community, calling negative behaviour out and supporting others. Students also discussed the CGGS bullying policies and processes and brainstormed ways in which they would like to see bullying taught in heatlh and wellbeing curriculum going forward. Year 11 and 12 leaders facilitated conversations that aimed to raise awareness, create solutions and look at support networks.
In having these discussions across Year 7 to 12, CGGS students were able to demonstrate their collective approach, recognising that creating a culture of kindness, bullying prevention and taking action together is everyone's responsibility.
Kath Woolcock
Deputy Head of Senior School – Student Wellbeing
https://cggs.vic.edu.au/wp-content/uploads/2022/03/SS-FEATURE-copy-1.jpg
500
500
Georgia Bennett
https://cggs-video.s3.ap-southeast-2.amazonaws.com/2021/01/2021_Web_Logo_Cyan.png
Georgia Bennett
2022-03-25 16:21:52
2022-03-28 09:02:46
Senior School