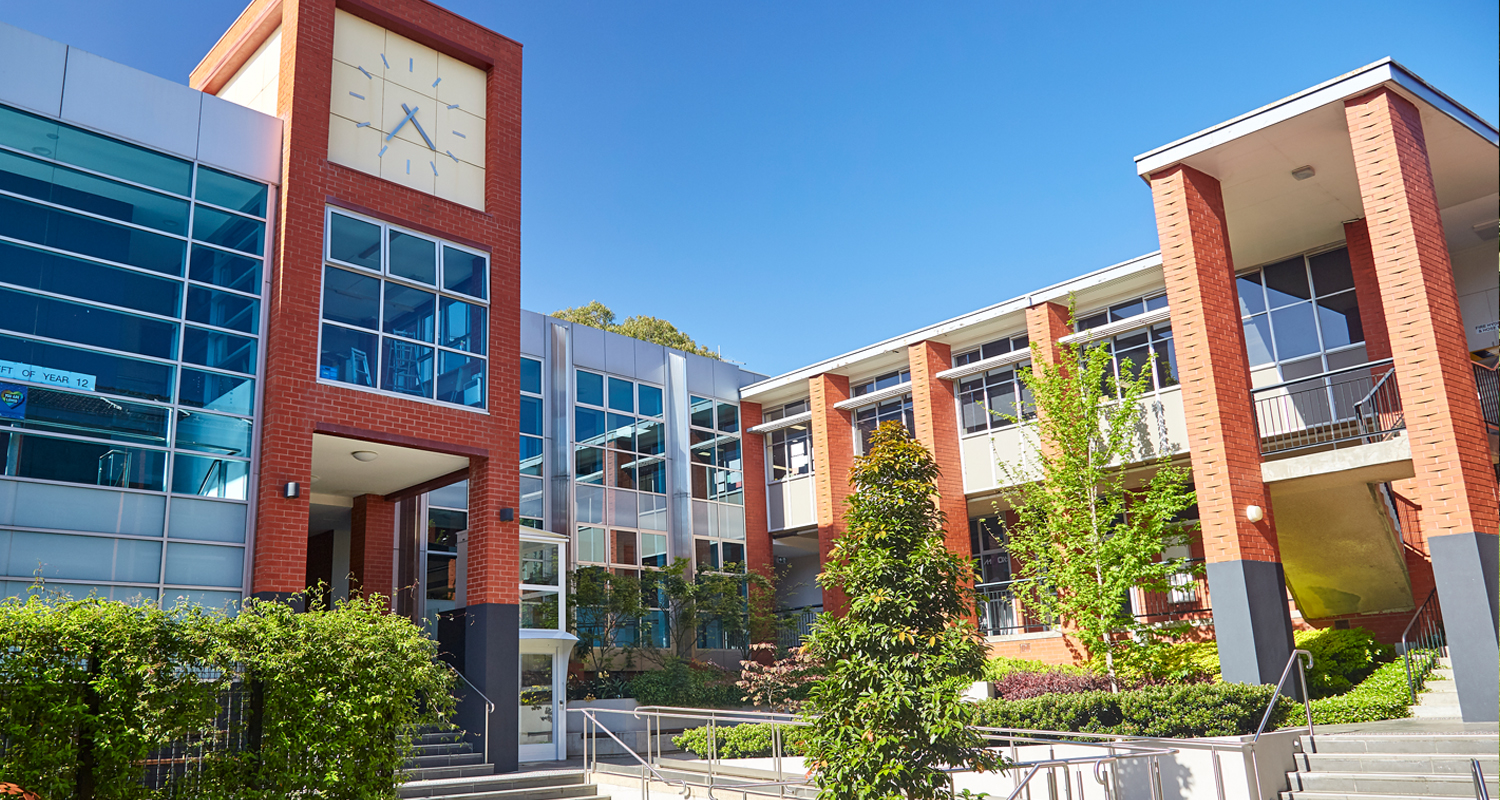 Principal
Valuing cultural heritage and the benefits of learning languages
Our school celebrates diversity and the importance of understanding differing perspectives. We all have cultural heritages specific to, and reflecting our individual backgrounds. They emerge from the pure chance of being born in a particular country, locally embedded through families or are our identification with communities or places wherever we find ourselves growing, living, interacting and being.
This week our Head of Languages, Dr Jo Rittey and her team organised a very vibrant and celebratory program for our Languages and Cultural Festival week. You will read more about it in the school sections of CamNews.
At our Senior School Assembly on Tuesday, Dr Rittey introduced the week. Throughout her speech she highlighted the rich interconnection of language and culture through thoughtful staff vignettes. It was a very moving speech and I have a attached a copy for those who would like to read it.
The genesis of our school, just over one hundred years ago, reflected the predominantly white, British cultural history of a young Melbourne. Since then Camberwell Girls Grammar School has evolved to mirror our bustling multicultural community. At last count in 2021, the school's demographic indicated that our community included Indigenous or international backgrounds from 54 different countries, each with their own cultural heritage.
Our individual and collective cultural heritages are not taken for granted, for these invoke values to unify and instill qualities from which communities gain meaning and provides the impetus to work towards a shared common good. Each of our heritages is worthy of respect, honour and preservation.
At one level cultural heritages bear commonalities and similarities. The intangibilities of social values connect us in our present lives. While we may bring differences in beliefs, traditions, experiences and a collective knowledge handed down by past generations defining our personal cultural identity, when melded together we enjoy the uniqueness which 'is' our School community. We are a living ideal worthy of celebrating. It is when we include cherished elements from the past and look to the future that we can we can use our shared knowledge and experience to shape our future with creativity and imagination.
One of the idiosyncrasies about our multi-cultural Australia is that we are largely monolingual. The influx of multilingual immigrants since the late 1700s, and the slow recognition of First Nation languages after the arrival of the First Fleet, has largely not provoked our English speaking culture to grow towards one where are motivated to grasp other languages as a sign of interest, inclusiveness and acceptance. Historians and social commentators, of course, have identified at length many reasons for this, not least because of our historic British link and geographical distance from the other major continents. Nationally, change has advanced slowly, but this does not define communities such as our School as we seek to advocate diversity and the rich benefits of cultural inclusion.
During our Language and Cultural Festival Week, it is timely to reflect on the languages we teach, why this part of the curriculum is important and the benefits that a knowledge of, and being fluent in other languages, has for our students, be they First Nation, foreign, Auslan or other forms of communication.
In a recent Cambridge University study, which researched over 800 Year 11 students from five schools in south-east England the students were asked questions about their experiences of languages, including their first/native language(s), languages learned at school, languages used at home and other languages learned elsewhere. They also had to plot themselves on a scale from 0-100, where zero represented being monolingual and 100 represented being multilingual. The results were then compared with the exam marks in all the other subjects which each student studied. What became apparent was that for students who considered themselves to be multilingual, they scored a full grade higher compared with those who considered themselves monolingual.
In addition, the research identified that by students just having a positive perception and a self-belief that they were multilingual, this was enough to increase their exam results; it was not contingent on them only being exposed to a language other than English at home, but rather it reflected a mutually exclusive mindset.
Lead Cambridge University researcher, Dr Dee Rutgers, concluded that having the experience of other languages doesn't automatically translate into a multilingual identity. More importantly, the experience of being multilingual must be valued by the student. Students who considered themselves to be multilingual, even if they only had a limited grasp of another language, were seen to experience a growth mindset, which in turn positively impacted their broader academic results.
The study concluded that by encouraging students to identify with languages and to value different styles of communication, including sign language and computer coding, helps them develop a mindset that supports overall academic progress. For students who lack confidence in learning different languages, they benefit from being taught that communication skills take different forms. Part of our role as educators is to increase students' self-belief and attitudes so that they believe they can actually 'do' languages, thus providing a platform for the probability of increasing their academic results.
It is our responsibility to encourage and support all our students to embrace new languages, regardless of whether they consider themselves to be multilingual or not. Let us inspire them not only to aim for improved academic performances by learning new languages, but also to grasp sight of how encompassing languages develops their growth mindset.
This week as we focus on valuing cultures and the benefits of learning languages, we also use the opportunity to reflect on our individual cultural histories. We are consciously aware of each other's cultural background, which when brought together and shared, will continue to add to the intangible yet knowable depth of the School's diverse community.
With best wishes,
Debbie Dunwoody
Principal
2021 Parent Survey Feedback
Each year we conduct a parent survey to obtain value feedback from parents about a number of key areas at CGGS. The confidential parent survey was conducted by MYP Corporation through their School Results Survey (SRS) from 29 November – 10 December 2021. The survey also enabled comparison of results with similar schools.
34.1% of parents participated in the survey (37.1% in 2020 and 20.2% in 2019). Parents indicated that the 5 top reasons for choosing CGGS from highest to lowest were: academic excellence, school reputation, values/culture, the size of school/classes and location. The satisfaction rating is summarized in the table below.
Satisfaction Rating (out of 5.00):
| | | | |
| --- | --- | --- | --- |
| | CGGS | Comparable Schools | All Schools |
| 2021 | 4.18 = 84.0% | 4.11 = 82.2% | 4.04 = 80.8% |
| 2020 | 4.27 = 85.0% | 4.11 = 82.2% | 4.04 = 80.8% |
| 2019 | 4.10 = 82.0% | 4.04 = 80.8% | 4.03 = 80.6% |
The key areas in which feedback was sought were:
> Values & Culture
> Leadership & Direction
> School Communication
> Curriculum
> Co-curriculum
> Learning & Extension
> Teaching Standards
> Learning Environment
> Resources & Facilities
> Homework
> Reporting
> Pastoral Care/Wellbeing
> Student Transition
> Student Engagement
> Parent Engagement
Of the 15 Key Areas surveyed, 13 received an excellent satisfaction rating and 2 received a good satisfaction rating (Rating out of 5). The rating of the highest 5 categories of satisfaction are listed below:
2021

2020

2019

· Learning Environment (4.37)
· Learning Environment (4.44)
· Learning

Environment (4.34)

· Leadership and Direction (4.32)
· Leadership and Direction (4.41)
· Values and Culture (4.22)
· Values and Culture (4.31)
· Values and Culture (4.40)
· Leadership and Direction (4.22)
· School Communication (4.28)
· School Communication (4.33)
· Resources and

Facilities (4.19)

· Resources and Facilities (4.25)
· Resources and Facilities (4.32)
· Co-curriculum (4.16)
The lowest 5 categories of satisfaction from least satisfied to more satisfied were:
2021

2020

2019

· Learning and Extension (3.95)
· Homework (4.04)
Learning and

Extension (3.82)

· Homework (3.96)
· Learning and Extension (4.09)
· Homework (3.89)
· Reporting (4.03)
· Reporting (4.13)
· Reporting (4.01)
· Student Transition (4.09)
· Co-curriculum (4.17)
Teaching Standards (4.04)
· Curriculum (4.10)
· Curriculum (4.18)
· Pastoral Care / Wellbeing (4.05)
Informed by the survey including individual responses, the following will be areas of focus for the school in 2022:
> Re-engaging with sport and physical activity
> Communication to parents on student progress, reporting
> Extension programs
> Homework and project management
> Technology platforms and devices
> Developing hybrid learning opportunities and opportunities for parents to share in school virtually
I would like to take this opportunity to thank parents for their valuable feedback and look forward to our continued work in partnership.
Debbie Dunwoody
Principal
https://cggs.vic.edu.au/wp-content/uploads/2022/03/PRIN-FEATURE-copy-1.jpg
500
500
Georgia Bennett
https://cggs-video.s3.ap-southeast-2.amazonaws.com/2021/01/2021_Web_Logo_Cyan.png
Georgia Bennett
2022-03-25 16:22:09
2022-03-25 16:24:14
Principal