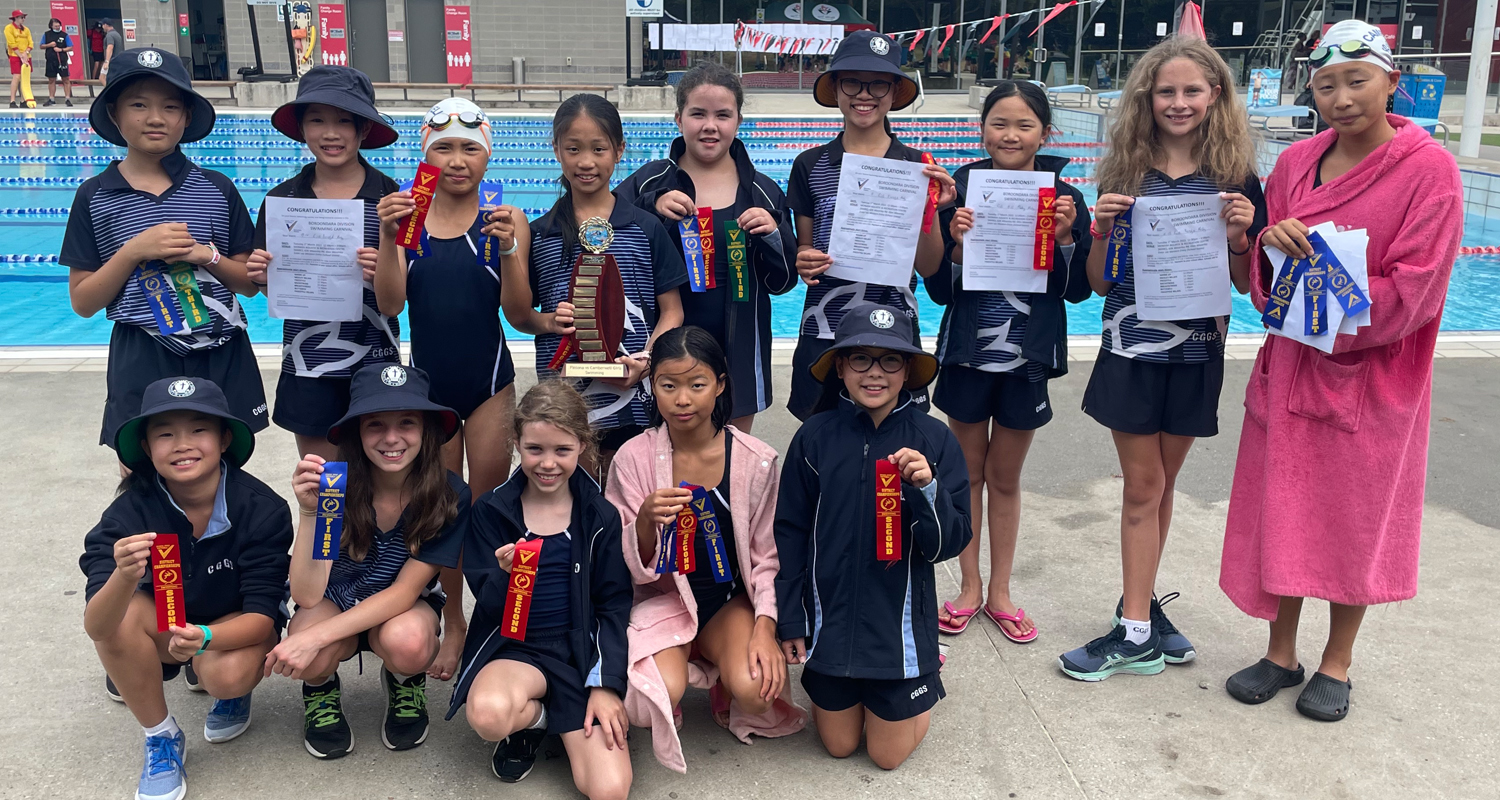 Junior School
Early Learning 4 – Year 6 – Mountfield Maestros
Yesterday afternoon beautiful music was once again playing in the Junior School Hall as part of our Mountfield Maestros Concert series. Students from all year levels once again had the opportunity to play their preferred musical instrument in front of a small friendly audience. After two very difficult years, both concerts highlighted the musical talent we have at Ormiston. It was clear that many students were ready to play 'live' at school and both concerts were quickly booked out with approximately 25 performers. It was also wonderful to have Ormiston families back at Junior School for school events and we look forward to parents and family members being a part of future events not only in Term 1, but for the rest of the year.
Wishing all our Ormiston families an enjoyable weekend.
Yours sincerely,
Paul Donohue
Head of Junior School
Murrundindi Visits Early Learning 3 & 4
This week Early Learning 3 (EL3) and Early Learning 4 (EL4) children had the privilege of participating in a Welcome to Country ceremony with Wurundjeri Elder, Murrundindi. This event welcomed teachers and children to the land of the traditional custodians, and an acknowledgment of thanks to the ancestors.
Children were active listeners and learners as Murrundindi elaborated on the meaning behind the ceremony of instilling safety and connection to country, in the hope that we too, like the first nations of this country can respectfully walk on the land as our own.
As an Early Learning community, the children engaged in dancing, singing, chanting, listening to creation stories about the Brolga bird, platypus and Bullen Bullen, the lyrebird, and were introduced to the Wurundjeri language of woi wurrung.
By embedding cultural learning at the ELC, the educators in collaboration with Murrundindi can impart the wonder of indigenous perspective, and support children to develop a sense of belonging and place, in addition to promoting cultural understanding of diversity present in their everyday lives. A big thank you to Murrundindi for sharing his knowledge with us and we look forward to future visits and inquiries into Aboriginal culture.
Esther Wong
Early Learning Coordinator
Year 3 BRAVE – Emotional Literacy
This term Year 3 have been exploring how understanding the wide range of emotions we experience can be helpful when we are navigating challenging social situations. Through collaborative learning activities, students have been learning how to build their social skills and further develop their empathy towards each other.
We started our BRAVE unit by discussing the different types of emotions students were familiar with and we had lots of fun miming these for each other.
After discussing how people, situations and events can influence our emotions, students considered how emotional responses can vary in depth and strength. They were encouraged to think of specific words to describe their feelings. For example, 'frustrated' instead of 'angry', or 'disappointed' instead of 'sad'.
Once they had a solid understanding of emotional vocabulary, students were presented with a range of situations that could occur in the classroom, playground or at home. They shared which emotion they thought would be a likely response and it was interesting to hear the different feelings that students thought they would experience in response to the same scenario. Some students said they would feel proud for scoring the winning goal in a game, whilst others identified emotions such as embarrassed, happy, surprised and relieved.
For the remainder of Term 1, we will continue to discuss the way students may feel in response to various social scenarios at school. They will be encouraged to think of how they might make classroom and playtime experiences more positive for themselves and others. By creating a shared understanding of the different emotions we can experience, and the wide range of factors that can influence these emotions, students will be better equipped to regulate their own responses and help support their peers in a variety of situations.
Liz Warren
Year 3 Class Teacher
Year 6 Scientific Minds
This term, students in Year 6 have been learning about energy, making electrical circuits, and investigating various sources of energy used to power our world. They have thoroughly enjoyed their weekly sessions in the Senior School Makerspace with Penny Dumsday. Some activities have included creating an electrical circuit to power a globe, investigating thermal energy by creating steam to power a pin wheel, and creating a model of a nuclear atom. This knowledge is now being applied to how to switch from non-renewable energy sources such as coal to more sustainable and renewable sources of energy such as solar or wind power. This week students have progressed to brainstorming ideas of how to power various household items in a sustainable way. We look forward to viewing their creations at the Year 6 Learning Expo in Term 2.
Jasvindar Gill & Katrina Cheong
Year 6 Class Teachers
A Vibrant Junior School Library
It has been wonderful to welcome our Early Learning students into our reimagined picture book space and they have enjoyed participating in shared story time sessions and the opportunity to choose and take home a book to share with their families.
Our younger readers were thrilled when we received a donation of the hugely popular Magic Ballerina and Rainbow Magic books series which we have added to our collection. While our middle year and older readers have welcomed the addition of many new titles from their favourite authors and illustrators with graphic novels remaining incredibly popular.
Our Junior School Book Clubs are offered to students in Year 3- 6 each week during lunchtime and everyone is welcome to attend. Year 5 and 6 students meet on Tuesdays with Nina and have spent time on creative projects such as origami bookmarks and flip books. Year 3 and 4 meet on Wednesdays with Mrs Spencer and have focused on exploring characters in graphic novels with students designing and developing their own book character.
Students from Foundation to Year 6 have had the opportunity to consider and reflect on their favourite recent Australian book titles and have registered their nominations in the Young Australian Best Book Awards (YABBA).
Sally Spencer
Junior School Library Teacher
Year 3 – 6 House Athletics Carnival
On Wednesday 23 March, our Year 3 – 6 students participated in the House Athletics Carnival at the Box Hill Athletics Track. It was a fantastic day, as the students competed for the House honour & glory! There was an exceptional number of track and field events that took place on the day.
The stands were roaring with enthusiasm, passion and cheering from each of the Houses. The students supported one another, with many helping each other get over the finish line. Our new House spirit award, was awarded to Schofield! This acknowledges the House who most demonstrates the School values of integrity, commitment, respect, hope and courage. Congratulations Schofield!
I am thrilled to share with you the official House results, congratulations to LAWRENCE who are our 2022 champions, finishing on top with an outstanding 451 points, closely followed by Schofield on 448 points, Singleton on 413 points and Taylor on 377 points.
It was a very close, and competitive day, and all of the students should be so proud of their efforts and achievements!
Our District team will be selected towards the end of next term.
Liana Kitsou
Junior School PE Teacher & Sport Coordinator
https://cggs.vic.edu.au/wp-content/uploads/2022/03/JS-FEATURE-copy-1.jpg
500
500
Georgia Bennett
https://cggs-video.s3.ap-southeast-2.amazonaws.com/2021/01/2021_Web_Logo_Cyan.png
Georgia Bennett
2022-03-25 16:21:32
2022-03-25 16:21:32
Junior School