Inspiring Women
Program
Inspiring
Women
Program
Our 2020 Honourees
Select a profile and discover more about our 2020 Inspiring Women honourees.
Dr Julia Rhyder
(Beaumont, 2002)
Dr Jackie Graham
(Herington, 1989)
Mrs Bronwyn Lincoln
(Hodges, 1981)
Mrs Kate Sommerville
(McCoy, 1988)

Professor Louise Brearley Messer AM
(1957)
The Reverend Canon Doctor Raewynne J. Whiteley
(1984)
Colonel Michelle Campbell
(1988)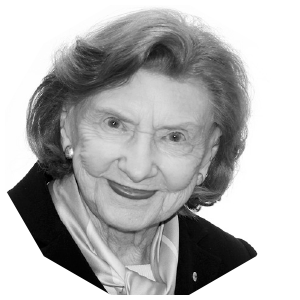 Dr Noel Waite AO
(McPherson, 1946)
Miss Margaret Schofield OAM
(1931)
Mrs Roma Drummond OAM
(Brunt, 1943)
Mrs Jenny Vadiveloo
(Talbot, 1982)
Mrs Wendy Rainbird
(Westcott, 1959)
diamonds  •  embody the qualities of our honourees  •  rare and precious  •  a symbol of purity, clarity and wisdom  •  the toughest naturally occurring substance  •  a symbol of light and brilliance  •  embrace strength of character, ethics, and faithfulness to oneself and others
During 2020, the school launched this new program to honour the inspiring women of Camberwell Girls Grammar School.
This program provides an opportunity to acknowledge and celebrate the outstanding contribution made by women connected to CGGS since its inception.
These inspiring women will be honoured at a special ceremony and will serve as strong role models for current students. In addition, the recipients will have their profile hung in a prominent position in the school.
Key Considerations For Selection
Nominations can include former students, staff and parents and current staff and parents or, any other women from the wider school community. Posthumous nominations will be accepted.
Inspiring Women of Camberwell Girls Grammar School are exemplars in one or more of the following domains:
• The application of a love of learning with a commitment to attain prominence in her career through worthy accomplishments.
• The demonstration of strong and wise leadership resulting in a greater recognition of her profession, locally, nationally or internationally.
• A global mindset dedicated to fostering a more just and sustainable world, locally, nationally or internationally, either professionally or as a volunteer.
• The provision of consistent, dedicated and compassionate care for the wellbeing of others, either physical, emotional, psychological, social or spiritual.
• Sustained, significant and noteworthy contributions professionally, or as a volunteer, in one or more of the following areas: community involvement, cultural enterprises, sporting achievements, advocacy of women in leadership and other pursuits.
• The demonstration of unconditional commitment to using her skills and talents to give back to the community.
Selection Panel
All nominations will be considered by the Foundation and Community Subcommittee of Camberwell Girls Grammar School. The Subcommittee will make recommendations to the School Council for final approval.
The 2021 Inspiring Women honourees will be announced in March 2021.
Nominations for 2021 are now closed
Further Information
Kate Daffy
Community Programs and Events Coordinator
E daffyk@cggs.vic.edu.au
T 03 9813 1166
Senior School & Admin
2 Torrington Street,
Canterbury, Victoria 3126 
Phone +61 3 9813 1166 
Fax +61 3 9882 9248
Junior School – Ormiston
4 Mont Albert Road, 
Canterbury, Victoria 3126 
Phone +61 3 9813 1965
Fax +61 3 9813 2530
"We acknowledge and pay respect to the Wurundjeri people as the traditional custodians of the land on which the school is situated"